SABBATH SERVICE INFORMATION
➔ 9:15am • SABBATH SCHOOL
➔ 11am •  SABBATH SERVICE
ZOOM MEETING INFO: https://us02web.zoom.us/j/89178771168?pwd=azNQWjRMWFpRTmx1bUcwcnVZTUJpZz09
Meeting ID: 891 7877 1168
Passcode: 550176
Phone Number: 438-809-7799 (Canada)
Prayer Requests: https://www.westmountsda.org/prayer-requests
YouTube: https://www.youtube.com/channel/UCDfEPzQktwpEQnnK5MnbILA
▬▬▬▬​▬▬▬▬​▬▬▬▬​▬▬▬▬​
Funeral Service for Egbert Gaye
Date: June 15, 2023
▬▬▬▬​▬▬▬▬​▬▬▬▬​▬▬▬▬​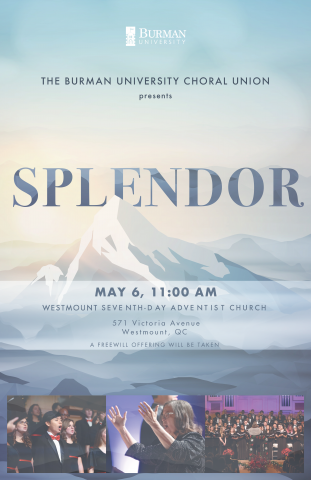 ▬▬▬▬​▬▬▬▬​▬▬▬▬​▬▬▬▬​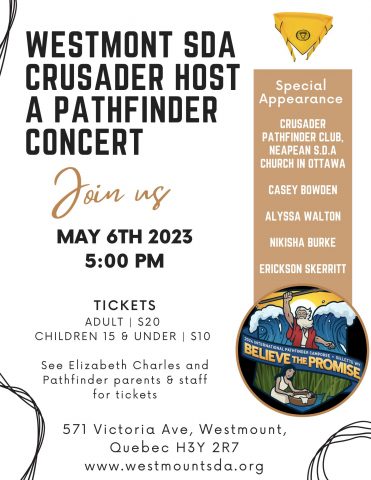 ▬▬▬▬​▬▬▬▬​▬▬▬▬​▬▬▬▬​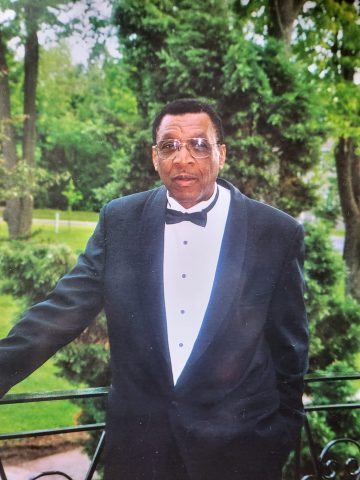 Friday May 5th 2023
Celebrating the life of George Benjamin

*Location: Westmount Seventh-day Adventist Church
571 Victoria Avenue, Montreal, (Westmount), Quebec, Canada H3Y 2R7
*Viewing: 10:00- 11:00 am
*Funeral Service: 11:00 a.m. to 1:00 pm
Bereaved Family and Friends,
We at the Westmount Seventh-Day Adventist Church were deeply saddened to hear of the passing of brother Samuel George Benjamin. Our hearts go out to you during this difficult time and we want you to know that we are here to support you in any way that we can.
Brother George was a beloved member of our church community and his loss will be felt by all of us. He touched many lives with his kindness, his wisdom, and his unwavering faith in God. His contributions to our church and to the wider community will not be forgotten.
Please know that you are not alone in your grief. We offer our sincerest condolences and are holding you in our thoughts and prayers. We pray that you will find comfort in the memories of brother Benjamin and in the knowledge that he is now at peace in the loving arms of our Lord and Savior.
May God's peace and love be with you during this difficult time.
Sincerely,
The Westmount Seventh-Day Adventist Church
SDAWESTMOUNT@GMAIL.COM
http://WWW.WESTMOUNTSDA.ORG
▬▬▬▬​▬▬▬▬​
▬▬▬▬​▬▬▬▬​
Celebrating the Life of Eula-Lee Morgan (nee Gordon)
https://www.youtube.com/live/daG8UCpu4Po
​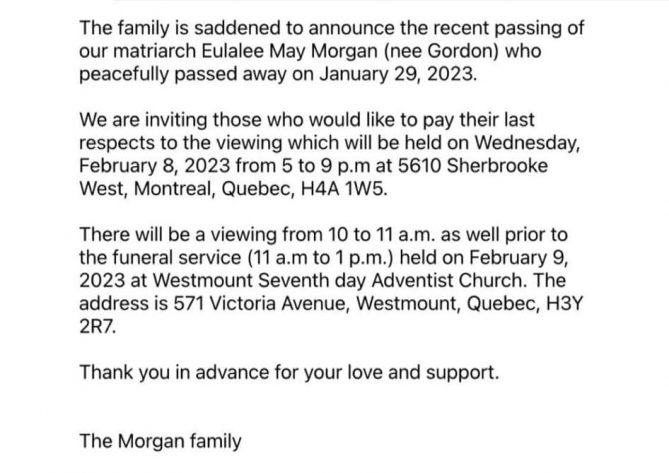 ▬▬▬▬​▬▬▬▬​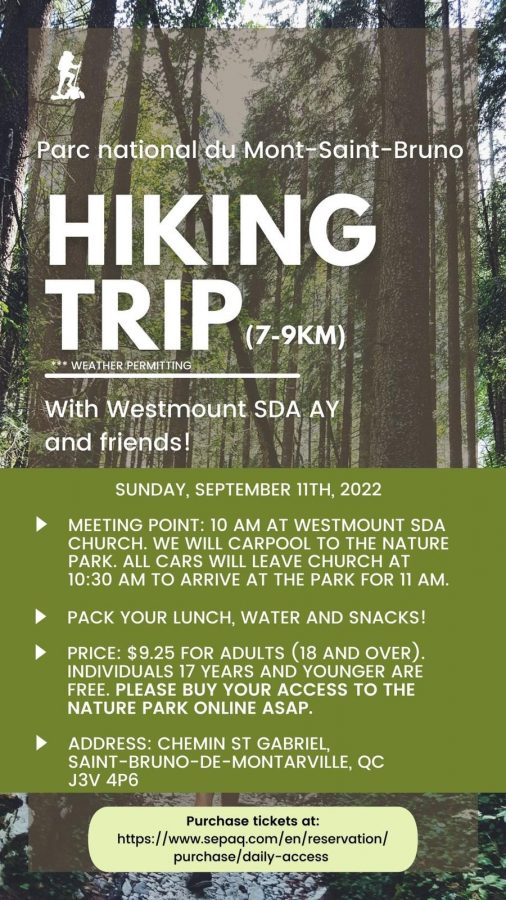 Join us SATURDAY SEPTEMBER 10th for Community Guest Day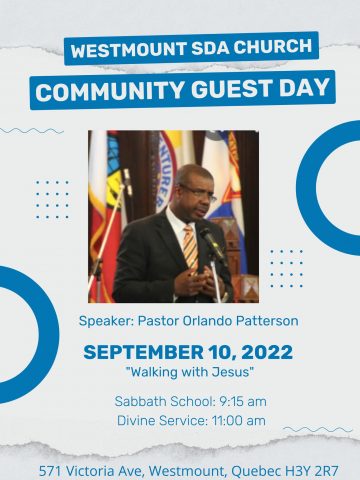 571 Victoria Ave,


Westmount

, Quebec
Canada H3Y 2R7
Language: English

Sabbath School: 9:15 a.m.

Worship Service: 11:00 a.m.

Prayer Meeting: Wed/Mer 7 p.m.
▬▬▬▬▬▬▬▬
Funeral Service for Sister Carol Martin-Reid
Thursday September 8th @ 10:15am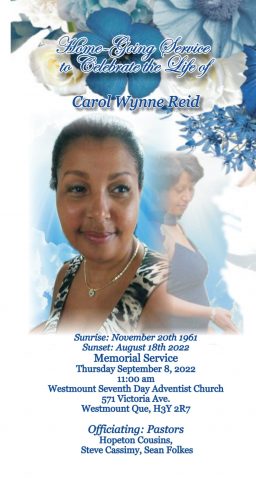 ▬▬▬▬▬▬▬▬